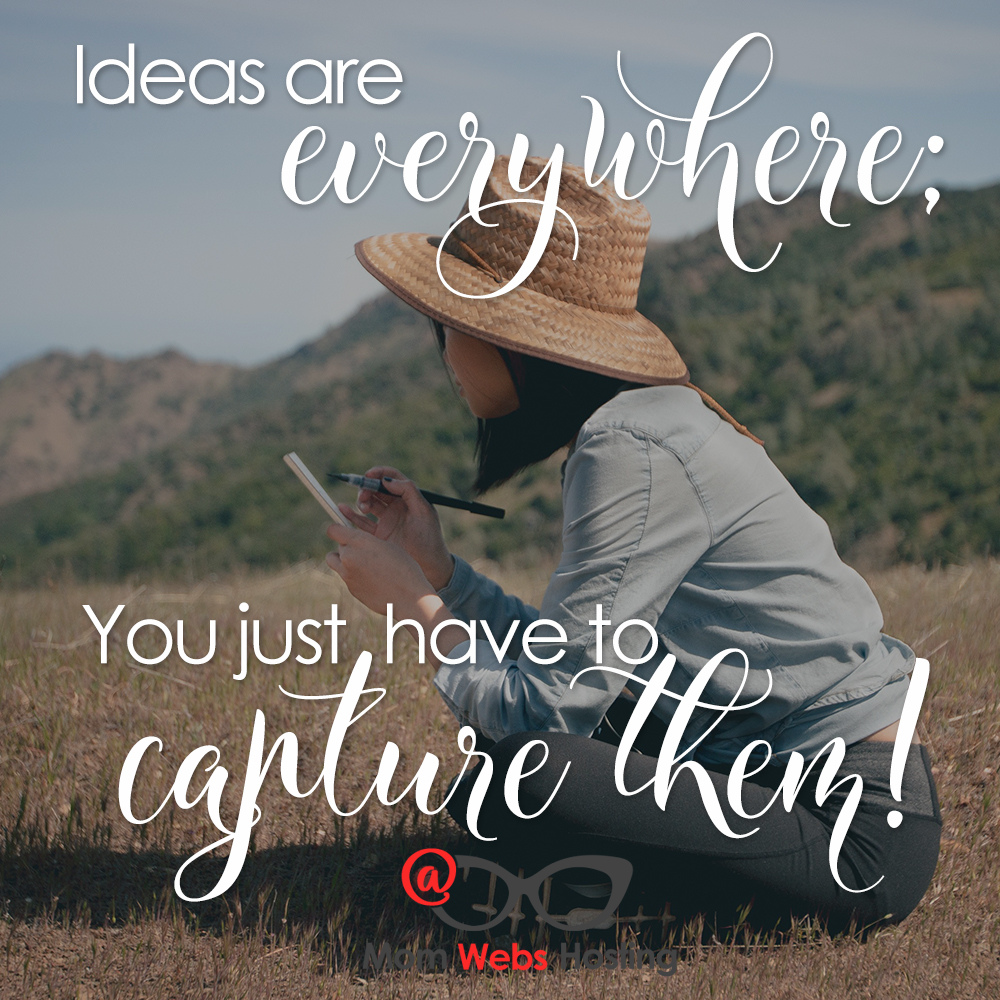 When it comes to creating compelling content, don't think you have to spend hours brainstorming ideas or researching topics. There are plenty of easy ways to figure out what topics will be the most useful for your community. Use these suggestions to jumpstart your creativity and inspire your next content piece. 
Surveys
Surveys and suggestion forms are great tools because they allow your community to tell you exactly what they want to learn more about and they can be leveraged again and again. It's like having your own secret content weapon.
There are plenty of websites that offer survey software but many solopreneurs and bloggers find that Formidable Forms is a good solution. There's a free version of Formidable Forms you can use on your WordPress website so you can try it out to see if it's right for you. 
If you want to, you can upgrade to the paid version to access more features. The paid version allows your readers to submit attachments, like their picture. This can be helpful if you plan on sharing the responses submitted.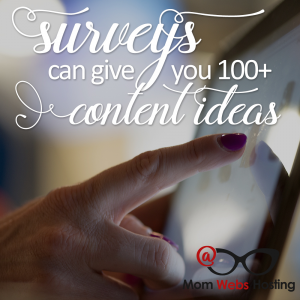 Boring Questions = Boring Responses 
Boring questions are a sure way to guarantee that your survey results will be forgettable. An example of a boring question would be: "Have you faced roadblocks in building your online business?" 
Instead, ask an open-ended question that will make readers pause and think. Try this instead of the question above: "Thinking back over the last 30 days, what has prevented you from making progress with your business?" 
The right questions make all the difference. If you ask questions that only require a "yes" or "no" response, then you're not likely to get any fascinating responses.  
Offer a Reward 
The problem with surveys is they don't offer your readers anything in return for their time. This makes it harder to get results because your audience would rather be binge-watching their favorite show on Netflix than answering your questions. 
If you want more responses, try offering a reward. Make the reward something your readers will really enjoy, like a discount code or free copy of one of your less expensive products. 
Close your Survey 
You may want to think about how and when you'll close your survey. If you only need feedback from 200 people, then set your survey to close after it's been filled out that many times. If your discount code or reward is going to expire, make sure the survey expires at the same time so you don't end up with angry customers. 
Suggestion Form
After you've finished your first survey, put up a suggestion form on your website or blog. This is an easy way to get feedback from your community regularly. You'll want to periodically remind them that the suggestion form is still up and running.  
Amazon
Many bloggers and solopreneurs use Amazon to find ideas for evergreen content. Start by going to Amazon and typing your keyword into the search box. You can use the dropdown menu beside the search box to narrow your search to books only.  
Books with an orange banner are best-sellers. You can try Amazon's "look inside" feature to see the table of contents and a few sample pages. Scan the available preview and if any ideas jump out at you, write them down.  
Podcasts
A great place to look for inspiration is the podcast section of iTunes. The most popular podcasts will be in the top ten. Notice what topics these hosts are covering as this will show you what topics your audience wants to learn more about. If something sparks an idea, be sure to capture it. But keep in mind how you could give the topic your own unique twist. 
Groups
Another source of inspiration is Facebook groups. Sign into your Facebook account and look for the search bar at the top of the screen. You can type your keyword then click on the "groups" link at the top of the page to filter the results to only show groups.  
If a group is open, you might be able to see the latest posts. If the group is closed, you won't be able to see posts but you can request to become a member. Once you're inside the group, look around at the discussions members are having. Pay attention to what questions keep coming up and write a blog post that answers these questions. 
Videos
Videos are a great way to see what topics other solopreneurs and bloggers are teaching on in your niche. Search sites like YouTube or Vimeo to find these videos. You can tell which videos are the most watched by how many views they have. The more views it has, the more popular the video is.  
Learn to listen to your community by asking the right questions using surveys & suggestion forms. Mixed with the other resources mentioned, you will find ideas for compelling content everywhere. If you still find yourself stuck and need help moving forward in your business, check out Momentum Monthly.