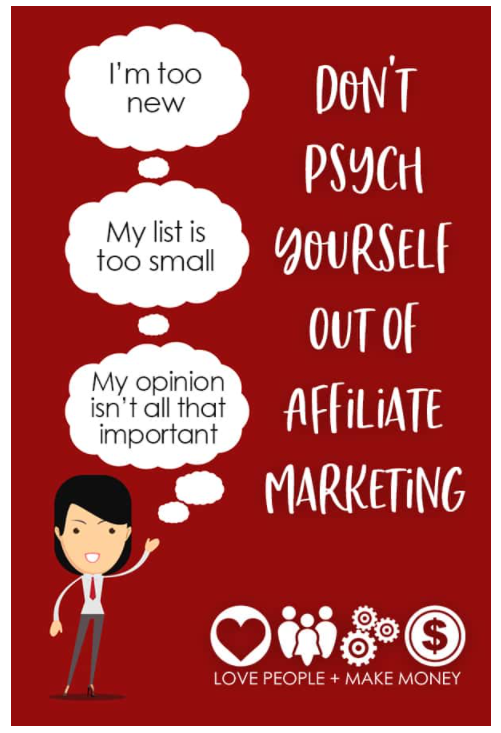 Does affiliate marketing scare you? Maybe, scare isn't the right word… how about overwhelm; does it overwhelm you?
Don't worry, you're not alone!
Did you know that, years ago, when I (Kelly) was first new to affiliate marketing I psyched myself out of it?
It was one of those throw spaghetti noodles at the wall and see what sticks kind of things. Meaning, I picked a few programs, promoted them here and there and all I got was a whole lot of nothing (no sales)!
Thankfully, I got smarter over the years 😉 and then…
By the time I quit my day job in 2006, affiliate commissions represented about 30% of my overall income – much of that residual. (At the time that came to around $10,000.)
You can read more of my story and get more details about affiliate marketing in the post Don't Psych Yourself Out Of Affiliate Marketing.
Ready to Boost Your Affiliate Income?
I want you to start affiliate marketing off on the right foot (or go back to the basics if you're not seeing the results you want), so you're invited to check out the self-study Affiliate Beginners Challenge where affiliate marketing is going to be demystified, made less overwhelming, and you'll learn the simplest steps to walk through to get yourself set up as a beginner affiliate.