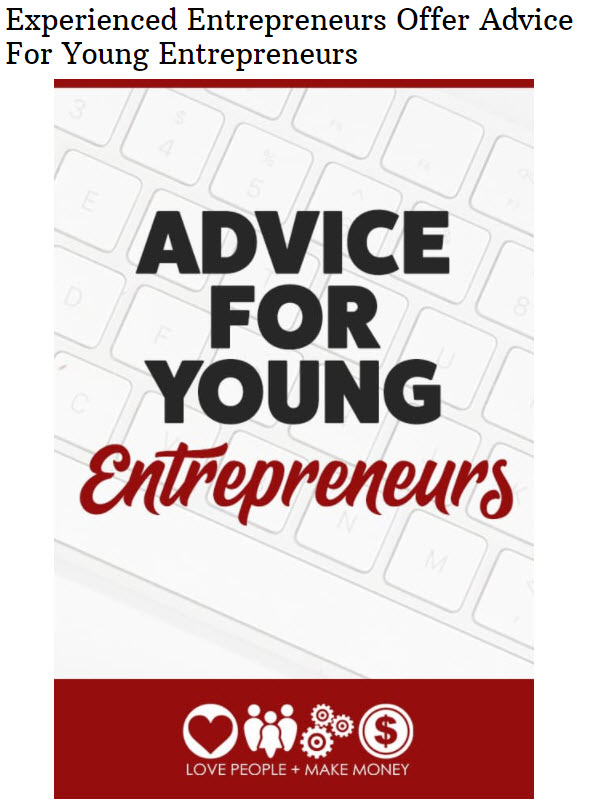 Not long ago we shined the light on some kids that proved you're never too young to start a business. Now, we want to keep the theme going so we brought in some "older" entrepreneurs to share some advice to the young budding entrepreneurs out there.
Five seasoned entrepreneurs joined forces in a collaborative blog post over on Love People + Make Money to share their advice.
One thing that stood out was from contributor Candice L Davis:
Those people—the haters, the naysayers, backstabbers, and shade-throwers—may be the most vocal, but no matter how it looks on social media, at your office, or in school, they're the minority. Most people want to see the real you. Your differences make us want to know more about you. Even when you don't recognize them yet, we marvel at your gifts and talents.
There was more to what she said, but this is so important – and not just for young entrepreneurs but for all of us 😉
Head on over and read the full post here: Experienced Entrepreneurs Offer Advice For Young Entrepreneurs