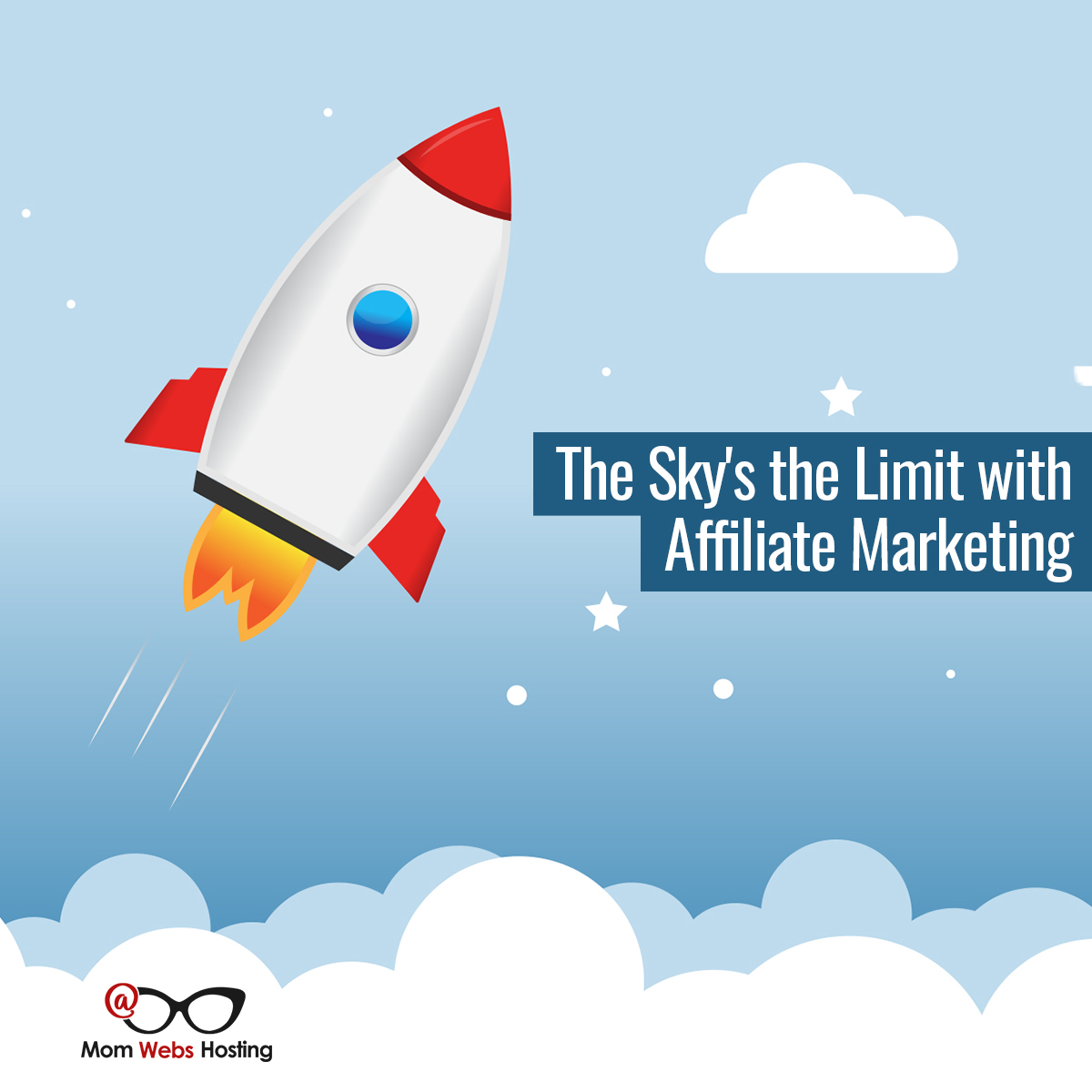 Cassie was a stay-at-home mom with her own blog. She enjoyed running her website but she really wanted to find a way to make the blog pay for itself so she didn't have to worry about covering her web hosting fees each month.
A friend introduced Cassie to the concept of affiliate marketing. As an affiliate marketer, Cassie gets a unique link to a product or brand. She shares this link with her blog readers and when they make a purchase through that link, Cassie earns a small commission.
There are so many wonderful advantages to giving affiliate marketing a try – here are 10 reasons to dive in.
Affiliate Marketing Is Flexible
Cassie's favorite aspect of affiliate marketing is that it's flexible. She can schedule blog posts, Facebook videos, and even emails with affiliate links days or weeks in advance. As a busy mom, this helps Cassie from getting overwhelmed.
Unlike other forms of online work, affiliate marketing gives you plenty of control. You can choose when you'll work and when you'll play. This means if you have an unusual schedule, want to travel, or care for sick family members, you have the freedom you need to live life on your terms.
No Big Platform Required
The thing that surprised Cassie the most about affiliate marketing is that she didn't need millions of followers in order to begin earning. In fact, Cassie's social media accounts and email list were quite small when she began.
Some people mistakenly believe that you should wait until you build a huge audience before you try affiliate marketing. But the truth is that you want to be exposing your followers to offer (e.g. affiliate products and services) right from the beginning.
Affiliate Marketing Is Newbie Friendly
Some online jobs require extensive knowledge about a particular subject or expertise in the form of technical skills. This can be intimidating to newbies who are just learning to navigate the online business world.
Fortunately, affiliate marketing is very newbie friendly. If you know how to copy and paste, you can learn how to become an affiliate marketer.
No Huge Up-Front Investments
As a stay-at-home mom, Cassie's budget was already stretched thin. She didn't want to go into debt to finance her business, so she was looking for a way to earn extra income that didn't involve a big inflow of cash.
When she began affiliate marketing, Cassie quickly realized she could promote the same products and brands she was already using in her day-to-day life.
You don't have to spend hundreds or even thousands of dollars when you get into affiliate marketing. All you really need is a web presence and a willingness to learn.
Learn What Your Audience Wants
It can be tempting to start building products when come online. While product creation can certainly be lucrative, most newbie business owners don't know enough about what their audience wants to create a truly profitable product.
But with affiliate marketing, someone else has already done the hard work. A product creator has researched, created, and launched a cool offering. All you need to do is share that product with your audience.
Develop Relationships with Product Creators
Even more lucrative than the commissions can be the relationships you develop with product creators. When Cassie went through a divorce, she shared the story with a fellow marketer. He hired Cassie to do his ghostwriting and recommended her services to his friends.
Product creators notice affiliates who promote hard and consistently generate commissions. They are often open to working with these affiliates in other situations because they recognize their value.
No Wrestling with Creation
Many brands and product creators offer something called "swipe content". These are pre-written emails, blog posts, and social media updates. You can use this content to promote the affiliate product. All you have to do is customize the content for your audience and add your unique affiliate link.
Of course, not every brand has "swipe" content available. However, that doesn't mean you have to be left to struggle on your own. You can always reach out to the original product creator and ask for a promotional opportunity. The product creator might be open to an interview, guest post, or another form of collaboration that doesn't require you to spend hours creating more content.
Affiliate Marketing Is Lucrative
Smart business owners understand that it can take months or even years after starting a business to see a profit. But that isn't the case with affiliate marketing. Depending on the network you sign up with, you may start getting paid in as little as a week once you make your first commission.
Cassie made her first commission in February and she was receiving PayPal payments in March. They were small at first, but these commissions quickly became bigger and bigger as Cassie learned how to navigate the world of affiliate marketing.
Affiliate Marketing Is Recurring Income
Once Cassie discovered affiliate marketing, she began to see what was really possible with an online business. She went through and put affiliate recommendations in her autoresponder series, on her most popular blog posts, and underneath her YouTube videos.
As a result, Cassie began to consistently earn affiliate commission that have continued to come in even years after she did the work. In fact, Cassie makes more than enough to comfortably support herself and her three boys despite being a single mom.
You may think of affiliate marketing as something you do once – for example, by publishing a blog post about a new product or mentioning it on social media. But your old posts and tweets can continue to generate revenue for months or even years to come.
Your Risk Is Low
Some business ventures are very risky. If you make the wrong move with your brick-and-mortar store, you could lose your entire business and depending on how you financed it, you could also lose your home or other assets.
By contrast, affiliate marketing is a very low-risk business. You share some links online and if no one makes a purchase, then you haven't lost much except for the time you invested in your promotional efforts. Even then, a smart product creator can look over your failed attempts and tell you why it went wrong. This can lead to a wonderful growth opportunity if you're willing to learn.
Affiliate marketing can be a fun and simple way to start earning money online. You can do it right now even if you have absolutely no experience. All you need is a willingness to learn and a good work ethic!
Are You Ready To Get Started As An Affiliate Marketer? Then I invite you to check out my Self-Study Affiliate Beginners Challenge here.