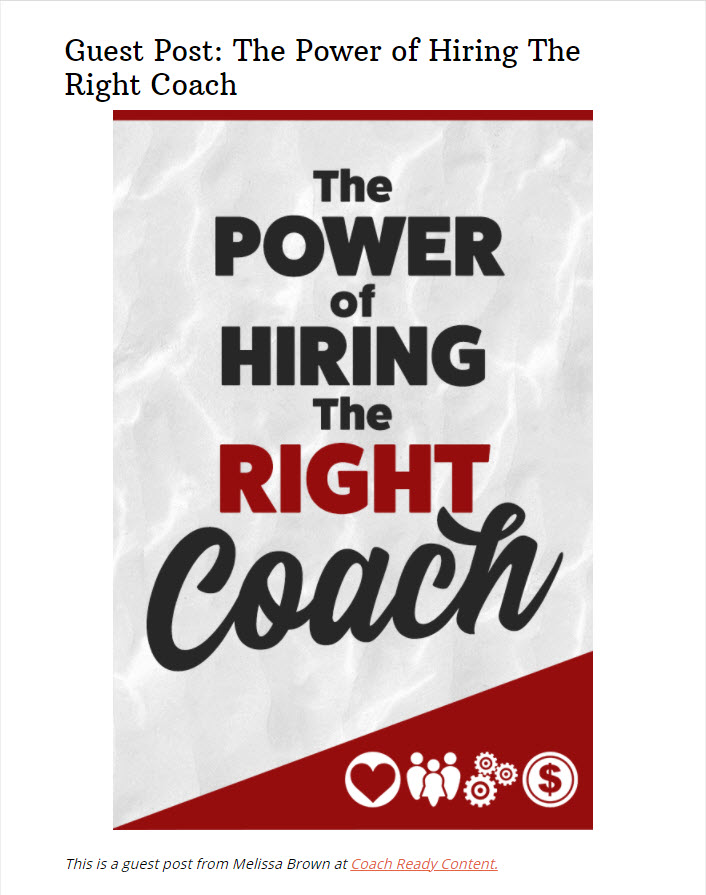 I wanted to highlight a guest post written by Dr. Melissa Brown of Coach Ready Content. She's taken time to share what it's meant to her to work with me as a coaching client over the last two years.
As a coach, I'm proud of everything she's created in our time together. Melissa is a DOER and FINISHER and because of that we're celebrating her COMPLETION.
Read her thoughts about coaching with me here. 
The one thing you'll notice, in reading the post, is that Melissa knew from the get go what she wanted from a coach and that's really important!
Here's a little blurb, from Melissa's guest post, that share her thoughts about this:
There were two things I was looking for with hiring a coach/mentor. I didn't realize it at the time, but by hiring Kelly, I gained so much more than those two things.

First, I wanted someone with experience to speed up my learning process and help me move forward when I got stuck. Someone who could help me avoid the mistakes that inevitably slow down the process.

Second, I also wanted accountability—someone who would hold my feet to the fire with what I said I wanted and was willing to do to get there.

I took a deep breath, jumped in, and there was no need to look back. After the outstanding results of one year in People Power, I signed up for a second year! Initially, I may have had only a few things on my wish list for a coach, however by hiring Kelly, I got all that and much more!
Celebrating a client's completion is bittersweet and gratifying. It is the goal: to see someone outgrow my program and take growth to the next level with their hand firmly and confidently on the wheel.
You can read Melissa's full post here: The Power of Hiring The Right Coach