Mom Webs is on the lookout for Blogger/Podcasters who want to attend super fun events and share what they're learning with their own and our awesome communities.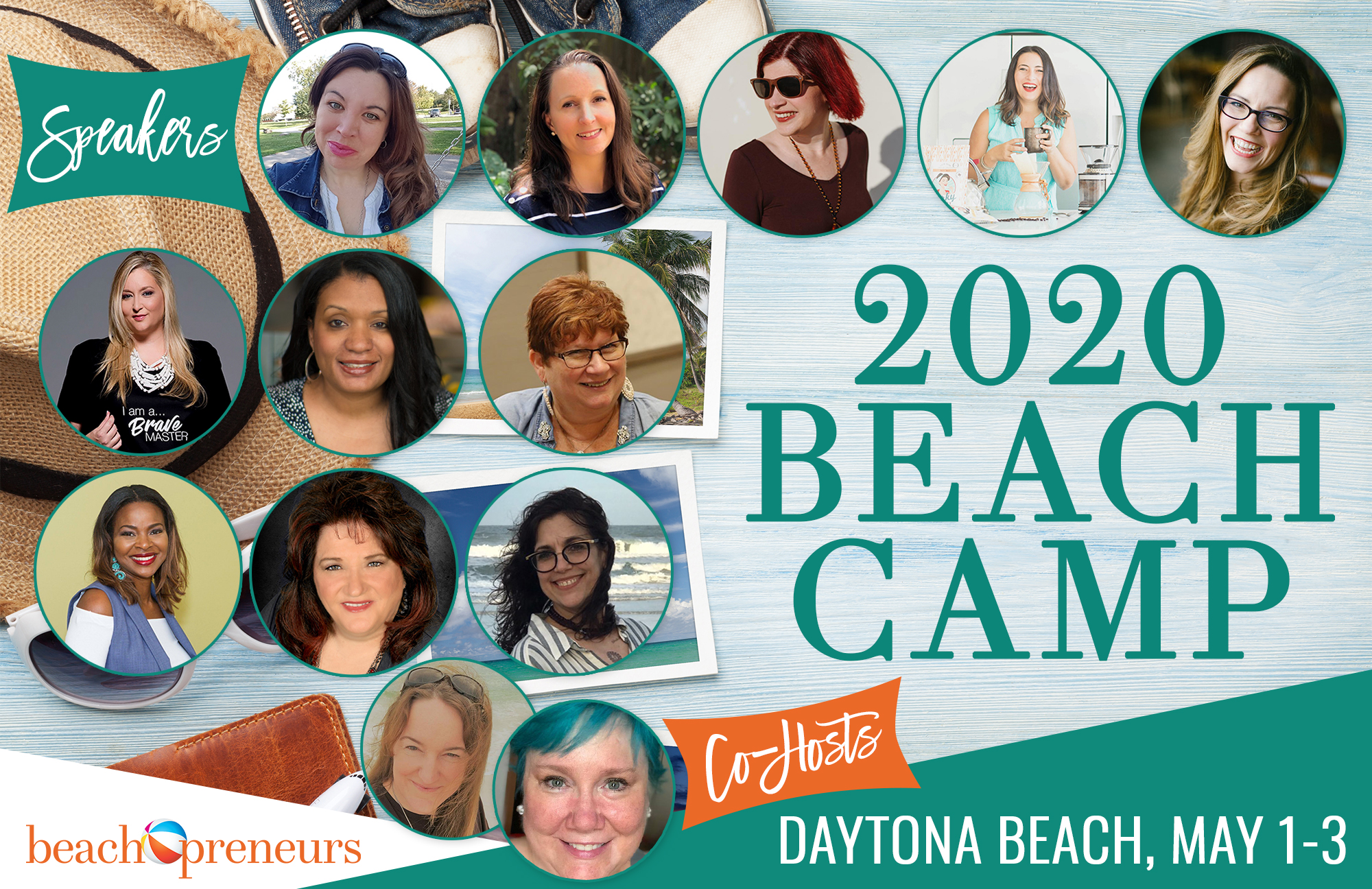 Beachpreneurs Beach Camp is a three day multi-speaker event for women entrepreneurs.
As a Mom Webs Event Ambassador at Beachpreneurs Beach Camp you will receive a free ticket to the event ($497 Value) and a $250 Cash Gift from us to spend on yourself during your trip.
You are responsible for your own travel and hotel expenses.
Beach Camp Ambassador Perk: You'll be invited to join event hosts Kelly McCausey & Nicole Dean for lunch! Ask them all the questions!
Your responsibility to us is simple and easy… take photos and notes and share what you're experiencing on social media with our chosen hashtags. After the event, provide us with a recap blog post we can publish and share with our peeps.
What a super fun opportunity for you if you're already planning to make it to one of the events we're interested in supporting!
Apply Here:
Other Upcoming Events We'll Be Taking Applications For Soon: