Get to know our client, Tishia Lee! 
About Tishia:
Tishia was born and raised in small town Northern Michigan and has recently become a Pacific Northwest transplant (Washington State). She's a mom to one, a now grown (20) boy, loves reading, blogging, and helping others.
And that's exactly what she's doing over at her site ShiningSelf.com, helping others. Her mission is to help hurting women, by sharing stories of love, hope & transformation, catch a glimpse of their true shining self so that they won't settle for less again.
What are you most proud of in your business?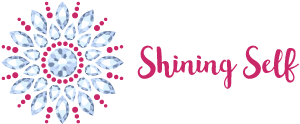 Because I'm just starting to build up traffic to my site and social media platforms, what I'm most proud about right now are the comments and private messages from people that tell me they love my site, the mission behind it, and how me being open, vulnerable, and sharing my stories, it makes them feel like they're not alone and they can share their stories too.
How has Mom Webs hosting supported you?
Mom Webs has been a part of my online life since way back in 2006. In all these years I can count on one hand how many times any of my sites have been down…it's been that few! But what I really love about Mom Webs is how amazing Scott is. I've never went more than a few hours (and that's very very rare even!) before any of my support tickets have been answered and there have been many 😉 Mom Webs is top notch and will always be my go to hosting company.