Get to know our client, Stacey Harris! 
About Stacey:
I am a trained pastry chef and cookbook author whom has been a creative baker since my Home Ec class when i was 13 years-old.
I have been publicly declared a Diabetes Expert and Health Influencer and have been featured by the American Diabetes Association® as well as Diabetic Living® magazine and KDKA TV several times.
Shortly after attending culinary school to become a pastry chef, I was diagnosed with diabetes. Mercy!
I was devastated, as I absolutely loved to bake and loved to eat sweets. I experimented with a lot of artificial sugar-free sweeteners and was mainly disappointed with the results. I thought, there has to be a better way to bake great tasting products from my kitchen that will be enjoyable for diabetics to eat.
My business, The Diabetic Pastry Chef, has expanded beyond a blog and cookbook to an online bakery that ships nationwide and live baking demos and speaking engagements.
What are you most proud of in your business?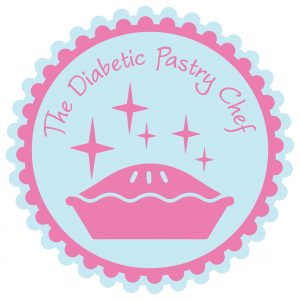 After many experiments, I developed a formula that consistently turns out delicious confections that even non-diabetics love!
How has Mom Webs hosting supported you?
Mom Webs Hosting is so speedy with their support response.
Even special requests, like their support staff posting to my blog on my behalf with a template glitch, has been consistently accommodated. This enables me to keep the blog style I love and makes it easier for me to remain an active blogger.