Get to know our client, Laura Ward! 
About Laura:
Laura Ward knows first-hand the havoc alcohol can wreak on a woman and her family. She also knows how recovery can completely transform her and so many others around her.
Laura spent more than 12 years self-medicating a back injury – first with pills and then with alcohol. During those years, she became a mother, launched a business, and dedicated herself to the pursuit of the perfect looking life. By 2013, everything was spiraling out of control. Her nightly glass or two of wine became a whole bottle, then two bottles, and ultimately a six pack of beer strategically rationed throughout the day in such a way that she believed she was never too intoxicated to conduct business or drive but perpetually buzzed enough to survive until wine o'clock delivered the full on numbing she really craved.
Now in recovery from alcohol addiction for almost six years, sober for over five years, Laura helps other women find themselves again – UNCOVER their fears and doubts and identify what blocks them from living their best lives, DISCOVER their authentic selves and embrace what brings them joy, peace, and purpose, and RECOVER their lives and harness power to nourish their minds, bodies, and spirits.
I launched my business, Laura Ward Coaching LLC, in 2018. I am an IAPRC Certified Professional Life and Recovery Coach and a SHE RECOVERS® Coach. I work one-on-one with women who want to step into their power and regain control of their lives.
What are you most proud of in your business?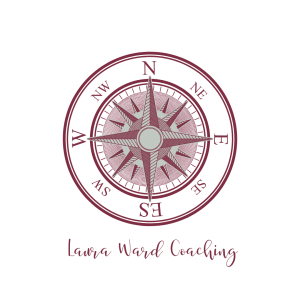 I am most proud of helping women remove alcohol from their lives and become the best possible versions of themselves.
How has Mom Webs hosting supported you?
Mom Webs has supported me for more than 10 years. Before I became a life and recovery coach, I ran a public relations consulting business and built websites for clients. I hosted them all with Mom Webs, including PTO websites for my kids' schools. Today I host both my blog and my coaching website with Mom Webs.
The team, Scott specifically, has always been there for me no matter how silly my question or how many times I forget how to install WordPress on a new site. I've watched clients lose their websites on other hosting platforms and not have anywhere to turn for help. I've rebuilt their sites on Mom Webs. I will never host anywhere else.