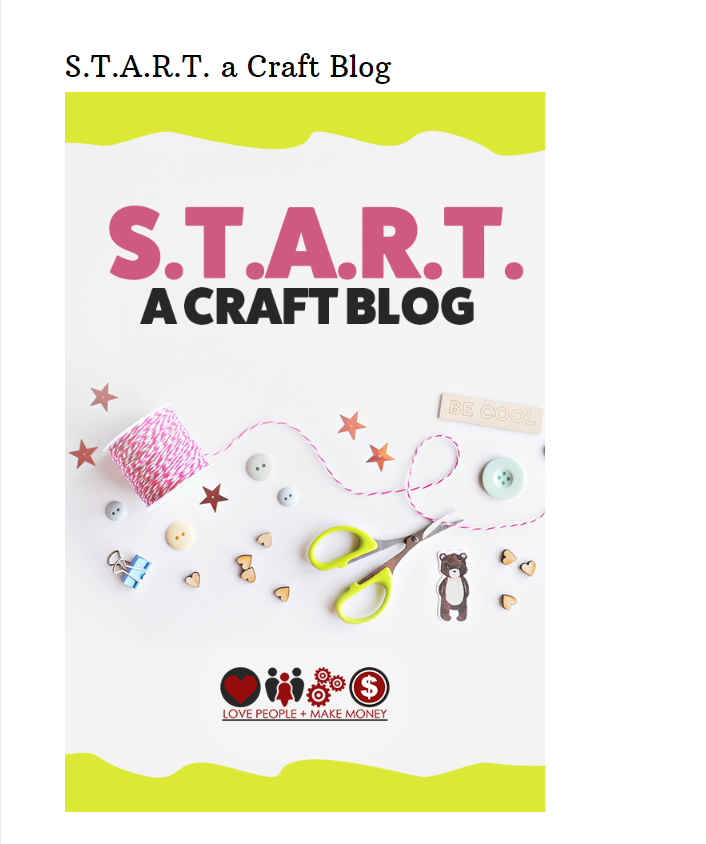 Are you a crafty person? Whether you like tinkering with crafts as a hobbyist or are a die hard crafting fanatic, you can take your passion of all things crafty and turn it into a blog. And that's exactly what Lynn Leusch, a craft blogger who is passionate about encouraging creativity in others, did.
I love how she describes her blog:
I liken my craft blog as a Grown-ups Show-and-Tell. This is my carved-out space to allow the authentic and real me to shine and showcase what I'm passionate about.
Lynn says there are two things to remember when starting a craft blog:
Crafters Love Seeing Crafts
You can do it. Just S.T.A.R.T.
You can see that S.T.A.R.T is an acronym – to find out what it means, head on over and read S.T.A.R.T A Craft Blog now.