Get to know our client, Rayven Monique! 
About Rayven: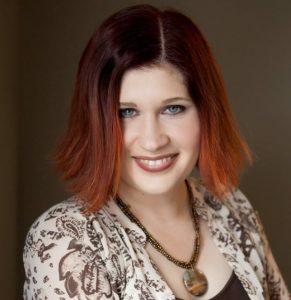 Rayven Monique believes that love is our natural state of being. She's on a mission to inspire happiness and compassion in everyone she meets, and she does this through coloring. Rayven's superpower is growing babies, and she's a five-time surrogate mother, as well as a coloring book writer and good friend to lots of really smart people.
Color Happy is made up of coloring enthusiasts from all over the world who believe that life is about appreciating the pleasure in everyday experiences, such as taking time to enjoy coloring with a friend.
We belong to a community of positive, happy individuals who practice compassion, love, non-judgement, and self-responsibility, and who don't always get it right.
We understand that it is not possible to "make" someone else happy, nor can anyone else make us happy. Our goal is to inspire happiness in others. We do that through color.
We choose happy, and we understand that this choice is available to everyone on this earth, once the basic needs of survival (food, shelter, and safety) are met.
We belong to one race, the Human Race, and love and honor those who differ from us. We truly believe that a box of crayons and a friendly smile can change the world.
We believe in personal expression and creativity. We have permission to color outside the lines.
We believe abundance has no limit, and we choose to claim our unlimited share.
We are not simply a company that sells coloring pages. We are a happiness company, who spreads joy through color.
…and we have awesome coloring pages for adults!

What are you most proud of in your business?
Color Happy is so much more than coloring pages for adults – we are changing lives. I love getting letters and emails from our members who use our pages to make it through difficult times in their lives, either emotionally or physically. I am so inspired that we are making a difference in the lives of our colorists, and we're helping them make a difference in the lives of others.
How has Mom Webs hosting supported you?
Mom Webs is fantastic, and I cannot imagine where I'd be right now without Kelly, Scott, and the entire Mom Webs team! Is there any other webhost online where you know if you have a problem (and don't get me wrong – it's nearly always me that causes the problem) not only will it get solved quickly, and personally, but that you KNOW the person solving it?! In the crazy world of the internet, having that personal connection is vital. Mom Webs has my back. To say they go above and beyond is an understatement. Switching from one of the generic big boys 5 years ago was the best decision I ever made.