Get to know our client, Kim Smith! 
About Kim:
Kim Smith was born with the entrepreneurial spirit and as a third-generation entrepreneur, she started young…age 5, lemonade stand. She's been the owner of many, many business endeavors since then.
She has been happily married to Scott for 31 years and they have two wonderful, grown sons who are both in the technology field. She and Scott also have two furbabies, and two grandpuppies.
While Kim grew up in the big city of Detroit, she now happily resides in the small town of Middleville, Michigan, which is near Grand Rapids.
What are you most proud of in your business?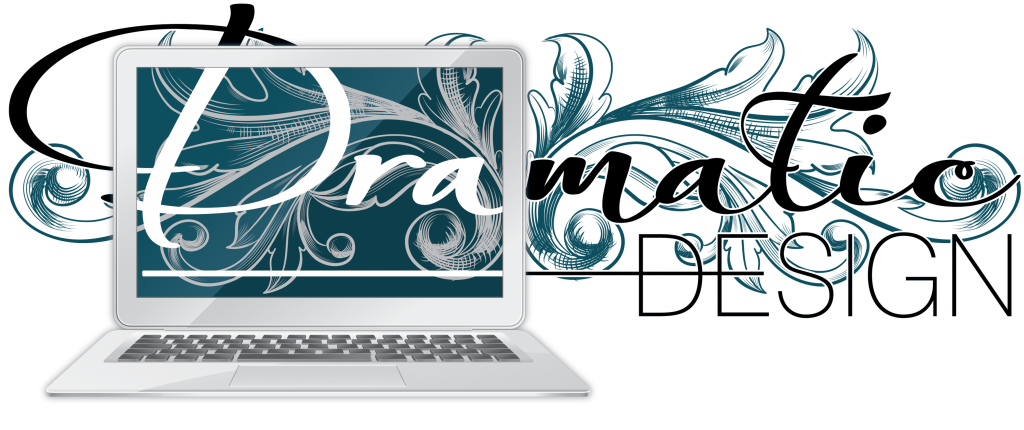 Kim was fascinated by the internet and web design in the very early days (mid-90s) and decided she was going to learn more about it. At that time, there weren't any classes, so it was a learn-by-doing experience. By 1998, she was hand-coding HTML websites in WordPad and in January of 2000, she opened Dramatic Design with her first client.
Her goal, as she started out was to make websites affordable for small businesses. She always felt that the internet should be a leveling factor, allowing small businesses to compete with their larger competitors. She feels that way to this day and still caters to this market, as that is where she feels that she can make the most difference.
Nearly 20 years later, Kim and Dramatic Design have gone through many changes. Web design and hosting are still her primary services, but now she provides many other services to her clients, such as marketing consultation, social media and blogging instruction, social media advertising services, information products, and many other aspects as they relate to online and offline marketing.
Networking is a vital part of Kim's business and the majority of her clientelle comes from referral or word-of-mouth marketing. She loves meeting new people and believes that you can learn something from everyone that you meet. Since she is a lifelong learner and loves people, networking is right up her alley!
How has Mom Webs hosting supported you?
For many years I stayed with a large hosting company that frustrated me many times each year; yet I stayed because I dreaded the thought of having to move 30+ websites to another hosting company. Well, the time came and I had just "had enough"…it was time. I contacted Scott at Mom Webs and he has made everything very easy for me.
Sure, there were a few snags along the way. You have to expect that with so many websites and so many different configurations. But I have to say, nothing has thrown Scott for a loop yet. He has handled everything with grace and ease. He really knows his stuff and he's FAST! I've been truly impressed by his technical knowledge and his customer service. The "big company" I was with couldn't hold a candle to Scott and his team! I'm never looking back!