Get to know our client, Karin Crompton! 
About Karin:
Karin Crompton is a writer, editor, and story coach who's written professionally for 27 years. A former print reporter, Karin combines meticulous research and compelling narrative to tell powerful stories. Everyone has an interesting story to share, and Karin is happy to prove it. She lives in Connecticut with her son, their two cats, and a dog.
I'm a writer, editor, and story coach — I sometimes like to say that I use my words and I help others to use their words! I help people tell compelling stories for whatever writing projects they're working on, whether they're writing a book or working on something shorter like a contribution to an anthology.
What are you most proud of in your business?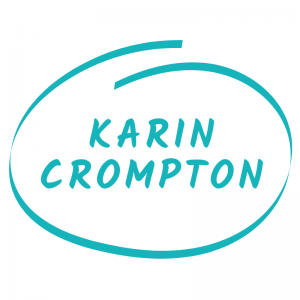 Most recently, I worked as a story coach for Kelly McCausey's bestseller, "Get Past Your Sh*t," and helped each of the 19 authors with their stories. It was a dream project for me and I'm proud of how the book turned out. Each chapter highlighted the unique voice and story of that particular author, while also flowing seamlessly and showcasing a cohesive theme and message.
How has Mom Webs hosting supported you?
MomWebs is everything! I feel like I have a powerhouse behind me, yet with the customer service of a Mom and Pop. I'm always able to get a fast answer to my questions — and always with a ton of patience. I'm really unsure of myself when it comes to tech, and MomWebs has been a godsend in helping me get past whatever my latest hurdle is.