Get to know our client, Karen Banes! 
About Karen:
Karen Banes is a freelance writer, content creator & content marketing specialist, the author of The Savvy Solopreneur's book series and the founder of TheSavvySolopreneur.net.
My business is all about helping solopreneurs run their own successful businesses on their own terms. I serve freelancers, bloggers, indie authors, marketers, coaches, and even jewelry makers. My blog offers tips, advice and resources for people running micro-businesses, most of whom are keeping their businesses very small by choice. They generally don't want to take on full-time employees, or pay for business premises. They want to build a lifestyle and business based on true freedom and flexibility.
I'm running my business, as a freelance content creator right along side them, so I'm well placed to share everything I do to make my business as efficient as I possibly can. For example, I've found one thing that helps me is having systems, templates and checklists for everything I do regularly. And I've now packaged those tools into my digital Success Kits, which I sell over at my blog.
What are you most proud of in your business?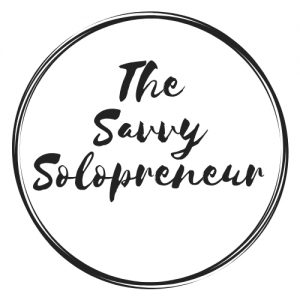 Most of my income comes from digital products I've created myself, or affiliate sales. So it's odd that one of the things I'm most proud of is my little 99 cent ebook, Free Tools For Writers, Bloggers and Solopreneurs. It doesn't make me a lot of money, but I constantly get messages from readers telling me how it's helped them start or grow their business, on a very tight budget.
I'm so happy to have helped so many people get started, often with no money, or very little. Another thing I'm very proud of is my free resource library, that I offer to my subscribers. I've only put this together recently, but I'm already getting feedback that it's helping my community a lot.
How has Mom Webs hosting supported you?
Mom Webs Hosting is so speedy with their support response.
Even special requests, like their support staff posting to my blog on my behalf with a template glitch, has been consistently accommodated. This enables me to keep the blog style I love and makes it easier for me to remain an active blogger.