How to Start Building Your Community
There are people out there right now that need your skills and your advice. They want to learn from you and they'd be happy to join your community, if only it existed. Don't let your fears keep you from creating a community. Here's how to get started right now:
Decide on the goal of your community.
The first thing you want to do when building a community is deciding what the goal will be. It's a good idea to look at the end result your ideal client wants. For example, if your ideal client wants to run a marathon, then that could be the goal for your community.  Other communities could focus on losing weight by following the principles of clean eating or earning $1000 a month from online marketing.
Consider the culture.
Every community has its own culture that's shaped by the creator and members. When you're thinking about culture, you might want to consider your personal values. For example, if you're building a community around clean eating, then you may stress the importance of healthy foods over calorie counting. That means that one of the values of the community would be eating foods that are nutritious instead of focusing energy on calorie counting, like other groups do.
Walk alongside your members.
Some solopreneurs and small business owners think that in order to build a community they have to be experts first. For example, don't wait until you've lost 100 pounds to start a weight loss community. Start your community right now and share that your goal is to lose 100 pounds. Then invite others to follow along and share their own weight loss journey with your community.
It can actually be more helpful if you walk alongside your members and let them see your journey. Don't be afraid to share where you are right now in this moment. Your members won't be upset. They'll be delighted to find someone else that understands their struggles.
Find a co-host.
If you're nervous about building a community, look for a co-host. This is someone that runs a business or brand that complements your skills. For example, if you're a nutritionist then team up with a yoga teacher or personal trainer.
This set up benefits you by cutting your responsibilities in half and it benefits your group by allowing them to receive support from two hosts, instead of one. Keep in mind that you'll want to build your community with a co-host that you already know and like. You should also have a plan in place for what happens if one of you becomes too busy to participate or if one of you wants out of the community.
4 Problems to Watch for When Building Your Community
When it comes to creating your community, don't get hung up on which platforms to use or which software you should buy. Your community doesn't care about that. They just need your time and your support.
Many solopreneurs and small business owners have started excitedly growing communities. They work on it for a few weeks or several months then they find it falls apart. They're left wondering what they did wrong and why their community flopped.
It wasn't because the solopreneur didn't genuinely care about their community. It's because that they ignored small problems that eventually developed into big problems. You can keep your community healthy and strong by being vigilant and watching for these problems: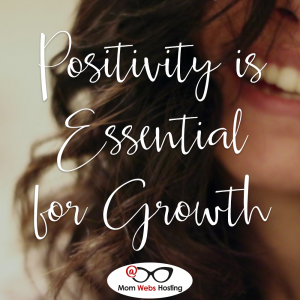 Problem #1: Negativity has taken over.
A flower cannot grow without the sun and a community can't thrive when the spirit behind it turns into negativity. Once members are focusing solely on negative people and events, bickering takes root. Then arguments begin breaking out and pretty soon, your thriving community begins to shrivel and die.
Not everything can be sunshine and roses all the time. But positivity is essential for the long term health of your community. Combat negativity by starting positive discussions. Encourage your members to look for the good in each situation. Challenge each other to random acts of kindness. Have a thread specifically for sharing positive personal news.
Problem #2: Members start moving on.
People go through seasons in their life and sometimes, they outgrow a community. It might be that your community served its purpose. For example if you run a weight loss group, you might have members leave that have successfully lost their excess weight. It might be that your community helps marriages heal after infidelity and once the marriage is healed, members leave.
There are two ways to handle this problem. First, you should be promoting your community regularly. Talk about it on your podcast. Link to it on your blog. Share about it on social media. This kind of continuous promotion attracts new members and that keeps your group from becoming inactive.
Second, you should regularly reach out to older members. Follow up with them and see how they're doing. Then ask them to participate in a particular thread or invite them to share what they've learned with the rest of the community. Make it clear that older members are welcome to stay and stress how much value they can add.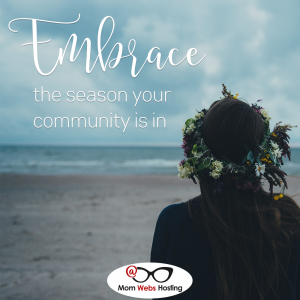 Problem #3: You've outgrown your community.
Just like members can outgrow a community, so can the creator. This doesn't have to mean the end of your community. It might just be that's time to rebrand your community. For example, if you built a community of single moms because you were a single mom but you've recently remarried then you may find yourself re-focusing your community. You might choose to focus on families of all shapes and sizes instead of just single moms.
Keep in mind that if you've built a strong community, your members will likely follow you during a re-brand. Just be open and honest about this change with your existing community and let them know what the new community will be like.
If you don't feel a re-brand is right for your community, you can also entrust it to someone else. It might be that you know a mentor or coach that already loves the community and would be perfect to lead it. You may also find that one or several members are willing to step up and keep the community running.
Most community problems can be fixed if you recognize them in time. If you see a community problem and you don't know how to resolve it, reach out to a trusted mentor or coach for advice on keeping your community healthy.
4 Signs that Your Community is Thriving
Numbers don't always tell the full story when you're building a community. You may be tempted to judge the success of your community based on numbers like how many members you have or how many posts are made each week. While these numbers can be helpful, there are other signs that help you see if your community is thriving.
Sign #1: Community members feel safe.
When community members feel safe, they're willing to give you honest feedback. They're willing to do this because they care about you and want to see your brand succeed. That means you need to be prepared to hear feedback you may not always like. Your community members might tell you that your latest product offering isn't what they need or that you glossed over a section where they needed more information.
It's important that you handle feedback gracefully. If you don't, members will stop being honest for fear of upsetting you. This doesn't mean you have to act on every single suggestion.
A member might suggest tweaking your product in a way that will hurt your branding. You can thank the member for the suggestion and say you don't think it's a good fit for you right now. This way, your member feels heard and you've kept the door open for more honest feedback in the future.
Sign #2: Community members help each other.
As you build your community, try to make members feel valued and respected. When members feel valued, they're more than willing to turn around and help other members. So a chain reaction begins to happen. One member helps another who helps another and before you know it, your community has earned a reputation as a genuinely kind and supportive place.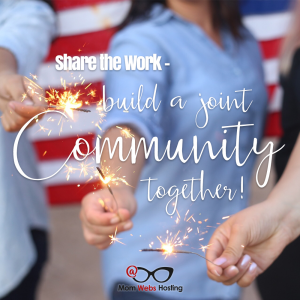 Sign #3: Community members pitch in.
When members love your community, they pitch in and offer to help you without asking for anything in return. It might be that one member offers technical support when your community experiences problems or that another member volunteers to help with the weekly newsletter.
If you're use to managing your community on your own, this can be difficult at first. But try to accept the help that's offered. When your community handles routine tasks, then you have more time to invest in the community. As a result, your community grows even more.
Sign #4: Community members are accountable to each other.
As your community grows and bonds are formed, you'll notice that your members begin looking out for each other. They'll hold each other accountable and gently nudge other members who need motivation. This is the point when you'll know that you've built a community that's special.
Community building isn't easy so don't get discouraged if it takes you a while to see the signs of progress mentioned above. Just keep cultivating and valuing your members and watch as your community begins to thrive.
Do you want to build & grow a Faebook group community? If so, check out Create More Community.