Now that you have selected the theme you want to use, installing it is easy. Log in to your dashboard by typing   http://yourblogname.com/wp-admin
Pay special attention to the left margin.
Click the "Appearance" tab and you'll see a dropdown menu. Click "Themes."
You'll see the current Theme your blog is using and any others currently available on your blog.
Click on the "Add New" link to see other available themes.
Featured themes are available to view and  you can also search for specific themes.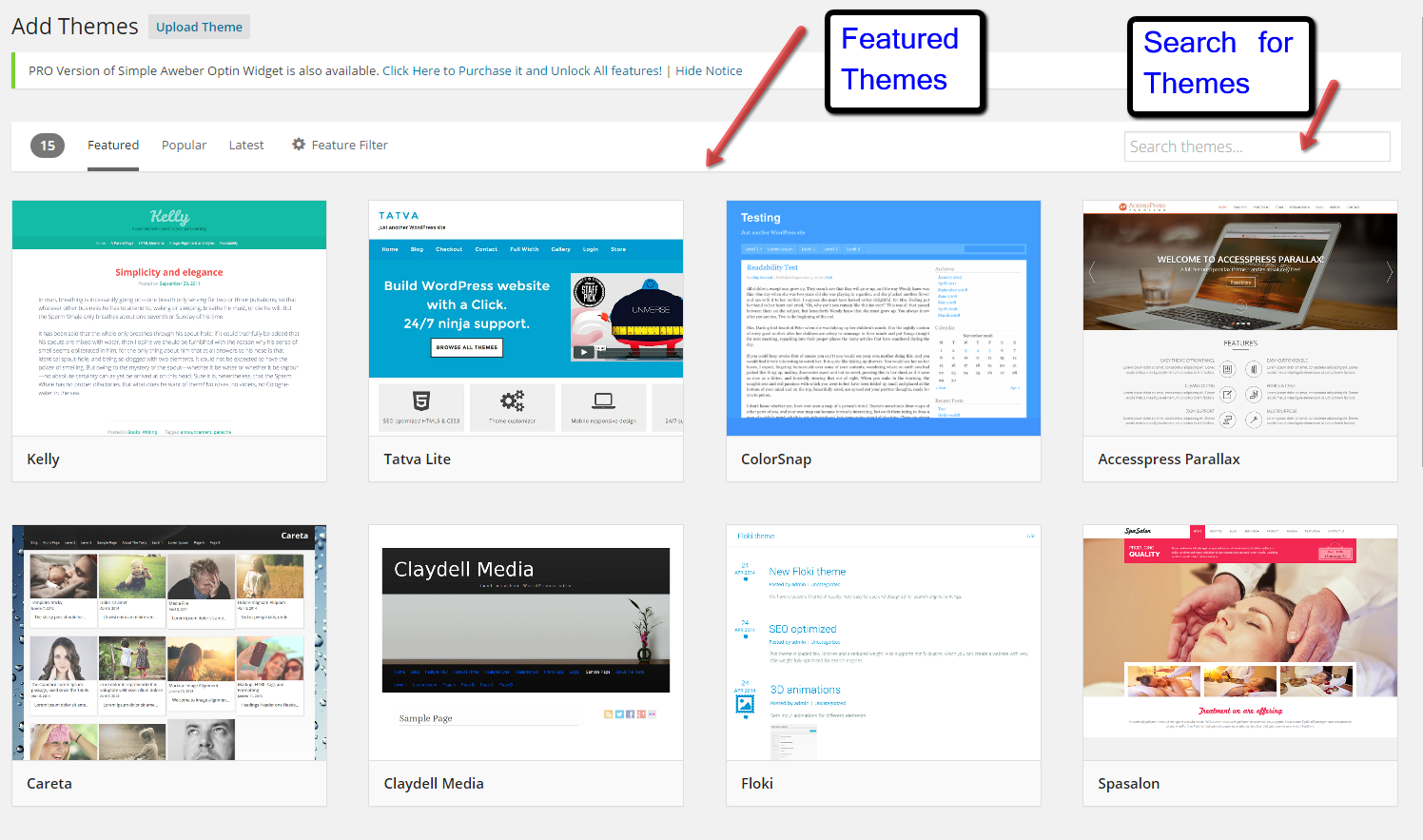 If you have certain theme criteria  you can use the Feature Filter
You will see a variety of themes that meet your search requirements.  If you hover over them you will see the options of a demo of the theme or install.  I always check out the demo to  make sure I like the theme.  Once you have selected the one you want to use, click on the Install button.
Your WordPress application will download and install the theme for you. Simply click the Activate link on the next page you will be redirected to.
You have installed your theme, you can go to the front page of your site to see the new look.
Do you need additional help setting up your blog?  Check out these posts:
Building a Blog:  Buying a Domain Name
Building a Blog:  Finding a Host
Building a Blog:  Selecting a Theme
Building a Blog:  How to Configure General Settings
Building a Blog: How to Configure Writing Settings
Building a Blog: How to Configure Reading Settings
Building a Blog: How to Configure Discussion Settings