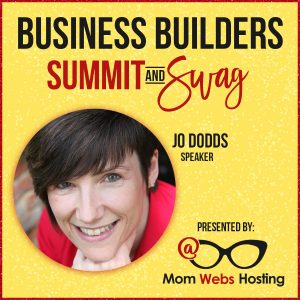 Pre-Summit Goodness with Jo Dodds!
From Jo: "I work with home based coaches and consultants to improve their productivity and wellbeing so they can 'live more' whilst running a successful business, in these days of overwhelm – whether that be physical, mental or digital – using my POWER to Live More 5 Fundamentals of Simplify, Systemise, Share, Sustain and Self Care."
Learn more about Jo at Power To Live More.
Claim Jo's Course: How to Simplify Your Life And Get to Do More of What You Want
Listen below (or optin for Summit emails) to get your SWAG coupon code to claim it free!
We chatted about a transformation she created for her business after stress and overwhelm led to a seizure in her sleep many years ago. Listen in for details on how to claim her great SWAG!
Let's Think Funnels with Caroline Onyedinma
Are you helping your audience move through these states of awareness?
Unaware
Problem Aware
Solution Aware
Product Aware
Most Aware
Get to know Caroline: Ideal Clients Daily
Building Your Success With Doreen Dilger
Doreen's SWAG: Building a Profitable Biz Locally
If you struggle to make money in your biz or you want to scale your biz then let me help you do it locally! There is so much value with doing business face-to-face. Yes, we still need be online but many forget the power in our own local community.
Top Ten Ways in Your Community To Promote Your Biz
How to Market Your Biz Using the Top Ten – Even on a Budget
How to Get Your Connections On Your Email List Fast
Avery Wilmer: Content Marketing With PLR
Craft Your Opt-In Gift & Grow Your Mailing List Planner
Listen below (or optin for Summit emails) to get your SWAG coupon code to claim it free!
You haven't been able to figure out how to create an opt-in gift that subscribers actually want. You may have even offered a gift in the past only to see it perform poorly and now you're left wondering why it didn't work. Chances are, you didn't craft an opt-in gift around a true need your readers are facing. If you want visitors to say "yes!" to your special report, you need to create a gift they really want.
When you combine your reader's needs + a thoughtful opt-in gift = your list grows!
Feeling Mighty with Jennifer Burke
Claim Jennifer's SWAG: Turn Smart Goals Into Action – Map Your Marketing for Faster Results
Did you know there are 5 common mistakes that could be slowing down your marketing mojo? Avoid these common mistakes, learn how to create smart goals, and map out a realistic marketing action plan to get you to faster results and business success. Get your SMART goals worksheets, goals tracker, and join Jennifer for a webinar in May to turn our wishes into goals, goals into action, and action to success.
Know Your Market Better With Meredith Eisenberg
Get Meredith's SWAG: Marketing Map Group Intensive
Listen below (or optin for Summit emails) to get your SWAG coupon code to claim it free!
Summer is coming. Instead of wasting valuable "fun time" trying to figure out your next step, attend our marketing map intensive and create a clear step by step plan for the next 90 days.
During our session, you'll map out the exact steps to create growth in your business through leverage, automation and delegation. You'll have a customized 90 day plan to maximize your profit while minimizing your efforts. This means more fun and less work!
Protect Your Website with Renee Shupe
Claim Renee's SWAG: Website Maintenance for Regular People
Website Maintenance for Regular People will help you become a website owner that understands how to take care of and manage a website that will be protected and well maintained. Hey you don't know what you don't know and most website owners get overwhelmed with all of the different things they're told about what the should they be doing to maintain their website. This brand new training will make clear away the confusion and overwhelm.
Plan Your Book With Candice L Davis
Optin for Summit emails to get your SWAG coupon code to claim it free!
If you've ever wanted to write a book, now's your time. In this live workshop, I'll walk you through simple steps to stop idea-hopping, get past writer's block, and start writing your book. These steps are part of the same process I use to help coaches, speakers, and business owners write business-building books in my 1:1 author coaching and ghostwriting. Jump-start your writing and get the momentum you need to become an author in 2019!
Maruxa Murphy Helps Us Build Community
Your SWAG: $7 Gift Certificate to PerkyPerky.com
Optin for Summit emails to get your SWAG coupon code to claim it!
Liz Theresa Blends Copy & Brand Beautifully
How to Get Clear on Your Message and Communicate it to the Masses (value $47)
Optin for Summit emails to get your SWAG coupon code to claim it!
With this 45 minute video training, you will learn…
– How to write your message to convey your true self online.
– The 4 essential questions you should be answering with your message.
– Self-auditing tips for your message and copy.
– How to get comfortable with your own voice.